Welcome to Boulevard Treasures located at 2548 Virginia Beach Blvd., Virginia Beach, VA. We specialize in upscale consignment, antiques, jewelry and furniture. Visit our News & Events page for information on upcoming estate sales!
---
Upcoming Estate Sales
January 8th-Preview- 3:00-8:00 PM

January 9-10th            10:00 AM-5:00 PM
2508 Shepherds Lane Virginia Beach, VA. (Great Neck Area)
Join us for refreshments and spirits during our preview January 8th to ring in the New Year!
---
Our estate sales are the best and most affordable way to find your treasures!
For more information on upcoming events, visit:
Visit our Store
Visit our Virginia Beach Store:
---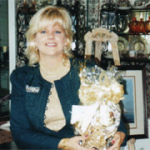 "We've come a long way in six years and there's something for everyone. From furniture and art glass to vintage jewelry (fine and costume), the store's inventory has grown tremendously as more people find out about the benefits of consignment. Whether buying and getting a great deal in the secondary market or selling and pocketing some extra cash, consignment shops are a great way to go."
---